N Seoul Tower, South Korea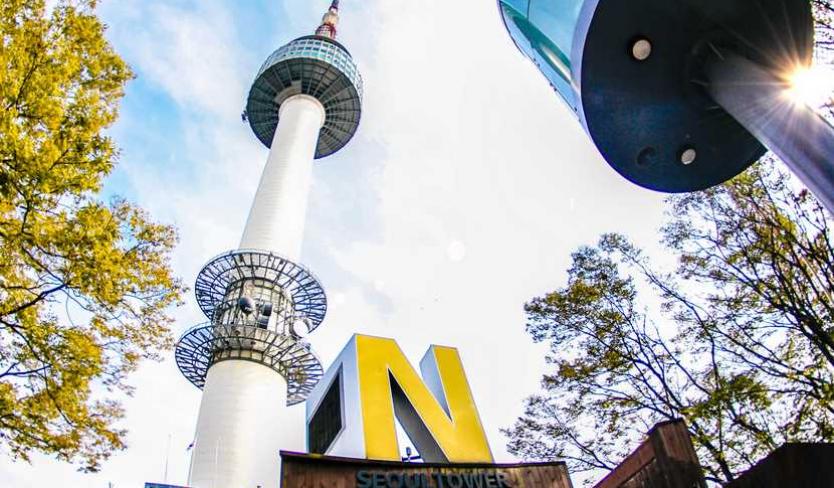 N Seoul Tower is renowned as a national landmark in Seoul, offering striking views of the city and its surroundings as well as numerous exhibitions, performances, and dining opportunities. Standing at 237 metres tall, the transmission tower was built in 1969 to broadcast local and international TV and radio channels within the capital city.
Open daily from 10:00 until 24:00, N Seoul Tower is accessible via Namsan cable car, shuttle bus, or the Seoul City Tour bus, all of which charter visitors to Namsan Mountain. Set within Namsan Park, N Seoul Tower's verdant surroundings also make for a nice place to unwind for locals and tourists alike.
N Seoul Tower
>> Terracotta Warriors of China
High Lights
The tower's main attractions include its digital observatory, the roof terrace, N Grill French restaurant, and the Pavilion cultural space. Located in Tower 3F, the digital observatory offers a 360-degree view of Seoul and beyond as well as a showcasing of Korea's history through 32 LCD screens while the roof terrace is a spacious wooden viewing deck whose exotic atmosphere makes it very popular with lovers.
Locks of love
Situated atop the N Plaza, the terrace's recent attraction is "Locks of Love," where thousands of padlocks are attached to the fence by romantic Seoulites as symbols of their undying affection.
Visitors can also enjoy a full course dinner with the best view of Seoul at N Grill, a fine-dining rotating restaurant that's situated at the highest point of N Seoul Tower. The ambience here is very exclusive and intimate – ideal for those who looking to splurge on a romantic dinner with their loved one.
Entrance fees to the N Seoul Tower are priced at 9,000 won for adults and 7, 000 won for children and senior citizens. While travelling to Namsan Mountain via shuttle bus is free of charge, return tickets for the Namsan cable car are 8,500 won for adults and 5,500 won for children.
Opening Hours: Monday – Thursday 10:00 – 23:00, Friday & Saturday 10:00 – 00:00, Sunday 10:00 – 23:00 Address: 105, Namsangongwon-gil, Yongsan-gu, Seoul