Diving in Sihanoukville, Cambodia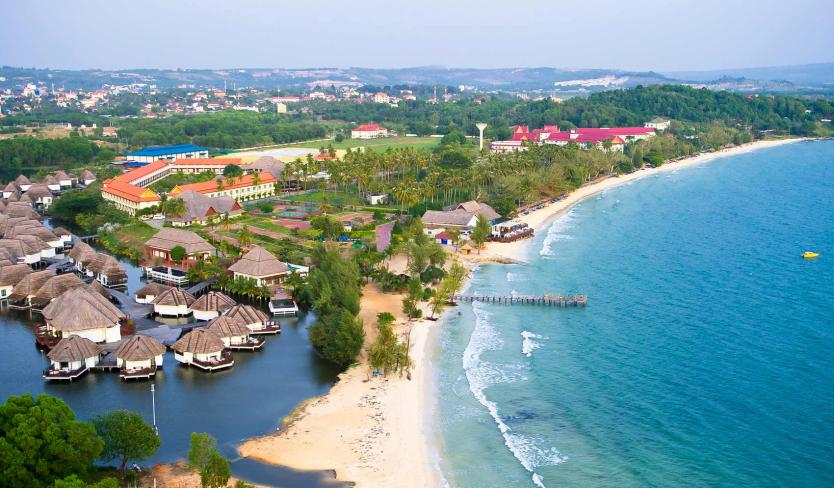 As the largest coastal city in Cambodia, Sihanoukville has become the center of the country's burgeoning scuba diving industry. Because scuba diving is relatively new in Cambodia, you can often find unexplored dive sites near Sihanoukville and the surrounding islands. Local dive shops offer guided tours, equipment rental and Professional Association of Diving Instructors classes at all levels.
>>Tourist attractions in cambodia
Conditions
Scuba diving
In Sihanoukville, the optimal diving season runs from October through June, but its tropical climate means you can dive any time of year. From November to February, you'll typically experience sunny days without soaring temperatures, while March through June typically has higher levels of heat and humidity. The rainy season lasts from July to October. Throughout the year, water temperatures remain consistent, averaging between 81 and 88 degrees Fahrenheit. The area has no strong water currents; visibility ranges from around 30 feet to as far as 80 feet, contributing to excellent diving conditions.
Dive Sites
The dive sites around Sihanoukville range from around 35 feet deep to 115 feet in some crevices and dropoffs. Ream National Park, about 11 miles from Sihanoukville, encompasses more than 20 square miles of ocean environment. The park includes beaches, the Koh Russel and Koh Takiey islands, and mangroves, offering an array of opportunities for scuba diving and other water exploration. The neighboring Koh Rong and Koh Rong Saloem islands, 90 minutes to two hours by boat from Sihanoukville, both serve as destinations for numerous dive trips. The islands feature sandy beaches, fairly shallow water and colorful reefs.
Dive sites
Marine Life
The waters around Sihanoukville feature an array of coral species, with reefs that provide food and shelter for numerous marine plants and animals. You may encounter cuttlefish, moray eels, octopi, rays and seahorses in and around the reefs. Other tropical swimmers you might see include angelfish, butterfly fish, clown fish, parrot fish, puffer fish and scorpion fish. Marine worms, nudibranch, sea anemone and sponges also abound. In addition, you may spot dolphins and bamboo, cat and white-tip sharks.