Grilled Song fish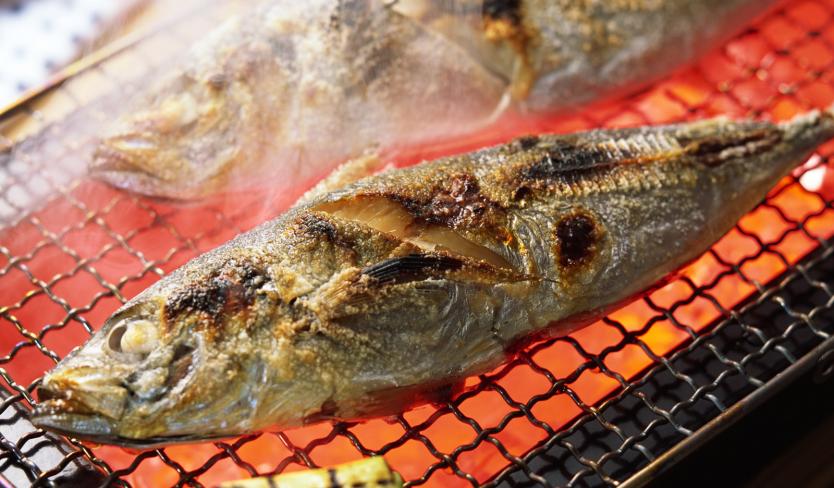 Song Fish is a specialty of Phu Quoc
Song fish is a specialty of Phu Quoc and it has become the chosen dish for dinner and party as well. There are many ways to cook Song fish but grilled Song fish remains among the most popular. Coming to Phu Quoc island, don't forget to enjoy eating Song fish. Song fish contains a huge amount of omega 3 and vitamins that helps improve health and prevent risk of heart attack.
Song fish is popularly served in most of restaurants and eateries in Phu Quoc and it costs about 350.000 VND for a set including some beers or soft drinks.
Grilled Song fish
How to enjoy grilled Song fish?
To make delicious, we need to prepare fresh Song fishes and chili pepper salt as seasoning aside. Just grill song fishes over charcoal without marinating any seasoning in order to keep original taste of Song fishes. Don't overcook Song fish or it will be bitter.
Grill Song fish is served with herbs and chili pepper salt and rice papers. Press chili pepper and mix it together with salt, lemon juice, pepper, oil. Wrap slices of grilled song fish in rice paper and sparkle mixed salt sauce. By the first bite, you will feel original flavor of Song fish and flavor of chili pepper salt which is perfectly combined to make an exceptional taste.
Discover Halong with: https://www.halongbaytours.com.vn/en/