Hue fig salad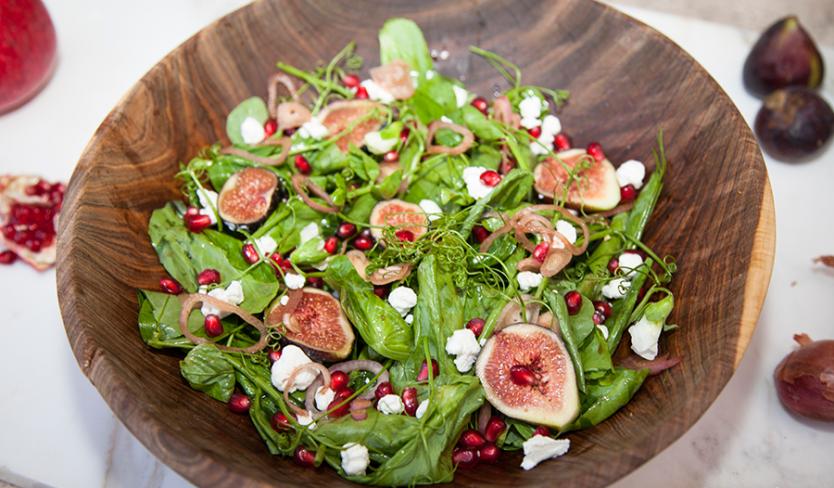 Inspired by food recipes in royalty, Hue cuisine is renowned for its integrity of flavor and exquisite combination of ingredients. Hue cuisine has been featured on famous magazines such as Huffington Post, CNN. Once being Hue, tourists can't fail to miss to enjoy delicious food. One of prominent dishes is fig salad – a perfect mix of shredded fig, shrimps and herbs.
fig salad
Fig salad is a specialty of Hue
Hue fig salad salad was once a dish prepared only for royalty in Hue and now becoming popular as daily food at home or restaurants. It made of boiled figs, sliced carrots, pressed mushrooms and onions with either shrimp or shredded pork, seasoning with vinegar, sugar and salt. Texture comes in with various herbs and greens.
Hue fig salad
In Hue, there are plenty of Vietnamese restaurants offering this unique dish all year long. This particular type of green fig is only available in Central Vietnam, making it a must-try for first-time visitors in Hue. Hue fig salad is served with fermented shrimp paste, roasted sesame seeds, and fried shallots.
Where to eat?
Hue fig can be easily found in eateries and restaurants as well. Dong Ba market is recommended to enjoy variety of food. A full course of lunch or dinner including main dishes and drinks would cost about 40.000 VND.