Hanoi La Siesta Hotel & Spa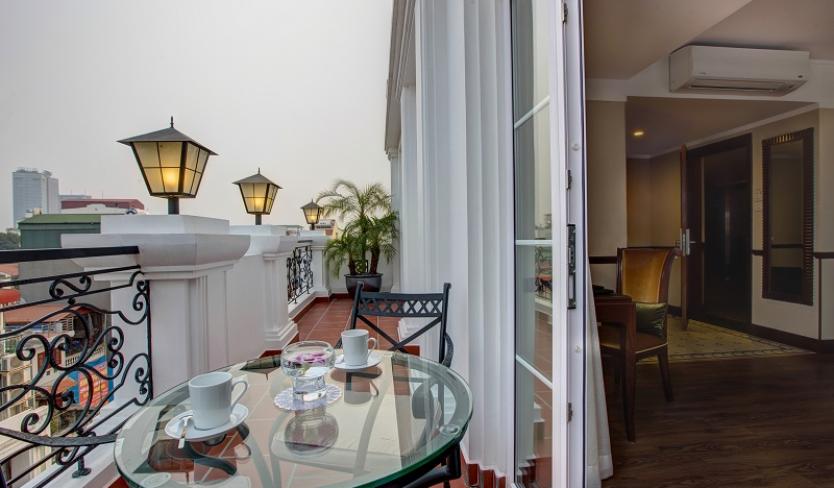 A peaceful hotel with a homely feel, The La Siesta hotel is the newest member of the Hanoi Elegance hotel Group. Set apart from the rest of our other properties, it embodies pure luxury. Promising a warm welcome and personal service superbly located on old Ma May Street, it is in easy reach of Hanoi's evocative Hoan Kiem lake and major attractions.
The latest gem is both modern in style as well as embodying the hidden charm of Hanoi's old quarter. The hotel has 50 spacious bedrooms, including Suites and Duplex rooms. The Suites have modern and comfortable facilities with seating area. And the duplex rooms are particularly good for families and groups of friends. Other facilities include a spa, gym, movie room to help you relax even more during your stay with us.
Room at Hanoi La Siesta Hotel & Spa >> 
Vietnam package tours
For food lovers experience Vietnam's authentic cuisine at the Red Bean Restaurant on the ground floor. Additional thoughtful touches include our 24hour customer service, evening turn-down service, free unlimited wireless internet with PC in every room, cable TV and movies on demand, DVD player…etc, which we hope will make your stay extra special.
Come and enjoy traditional Vietnamese hospitality in style and comfort and experience our Hanoi Elegance outstanding customer service at La Siesta Hotel & Spa.
Room at Hanoi La Siesta Hotel & Spa
Featured services:
The Hanoi La Siesta Hotel & Spa provides guests with a range of different services. Whether you are visiting for business or leisure purposes, the facilities available are expertly managed, with the help of the experienced and professional team at the hotel.
Red Bean Restaurant
Airport pickup
La Siesta spa
Vietnam visa
Guest service
Sport and leisure
Meeting room
Movie room