Lang Co beach resort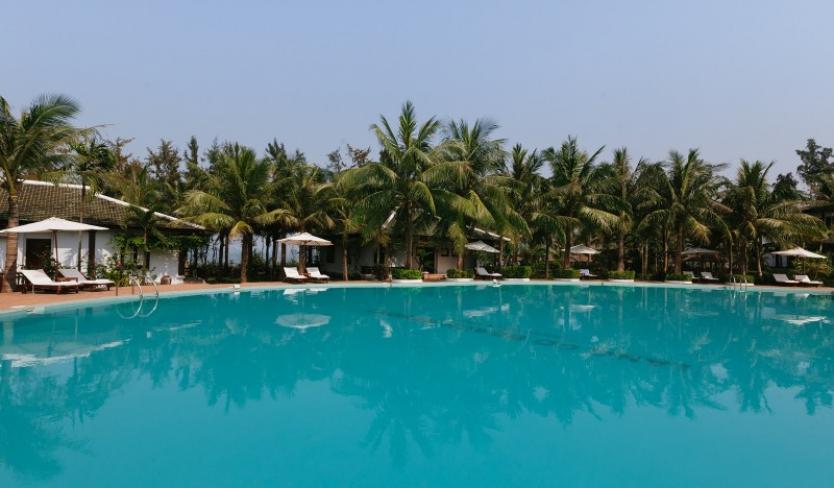 Lang Co beach resort is a beachfront resort, located right on Lang Co beach – one of the most beautiful beaches of Vietnam. Lang Co Beach Resort is the ideal place to relax and escape from hustle of the city. Surrounded by marvelous beach and mountainous area, the hotel offers tranquility despite being close to other attraction such as Hue Imperial city, Bach Ma park, Dong Ba market, etc..
Unique architecture
Traditional architecture and modern design combine to make up an exquisite space, giving visitors great moments of relaxation. With accent of nature and friendly environment, bamboo interior is chosen. Guests will be immersed into a great sense of nature.
Lang Co beach resort
Amenities
Lang Co Beach Resort 4 star standard, a center about 70km and 30km from Hue to Da Nang. The hotel has 84 rooms with 57 Deluxe & Suite with extensive room systems with a balcony and panoramic sea view , the hotel has a tropical garden and 27 rooms on the hill Budget. Villa is equipped with modern systems office desk, satellite television, IDD telephone and bars.
Lang Co beach resort pool
Package tour, kayaking tour, city tour, car rental and pick-up service are easily booked at reception for 24/24 hours. Guests will be completely satisfied by the warm reception, the service standards that Lang Co Beach Resort brings.