Le Meridien Phuket Beach Resort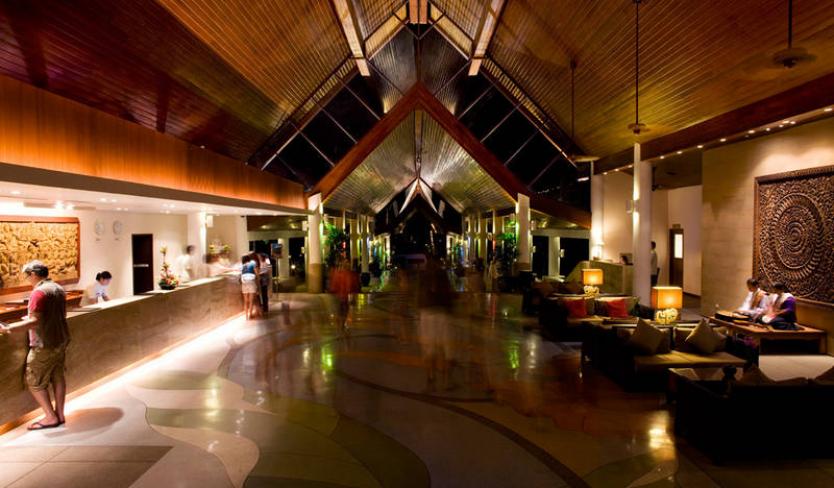 Le Méridien Phuket Beach Resort, situated oceanfront on a secluded cove on Phuket's south-western coast, offers limitless discoveries facilities and services that are sure to exceed the creative needs and wants of discerning guests whether on leisure or business. Enjoy a secluded pristine beach with a full array of land and sea sport facilities, 10 restaurants and bars, 2 oversized swimming pools, Le Spa, and an onsite discovery centre for kids.
>> The Empress Chiang Mai Hotel
Unlock The World's Best Cuisines
Titillate your taste buds and explore fresh flavours and combinations at Le Méridien Phuket Beach Resort, an epicurean's paradise. Ten restaurants and bars offer the world's best cuisines, including buffets that are designed for sampling, wood-fired pizza and fresh-grilled seafood on the beachfront, and authentic Thai and Japanese eateries serving authentic delights. Embark on a gastronomic journey filled with delicious discovery.
Le Meridien Phuket Beach Resort
Le Spa - Relax and Rejuvenate
Whether your days are filled with a flurry of meetings, or simply lounging in the sun or partaking in our many leisure activities-whatever your agenda, we recommend you include the journey of a rejuvenating spa treatment at Le Spa. Le Spa at Le Méridien Phuket Beach Resort represents the perfect blend of traditional oriental spa hospitality and forward-thinking Le Méridien quality. Relaxation awaits in one of ten luxurious rooms designed with your restoration in mind. Le Spa's exotic range of pampering spa programmes, signature facial treatments, and rejuvenating massages will detoxify, de-stress, ease jet-lag and rejuvenate your body.
Le Meridien Phuket Beach Resort
Our private and stylish tea wood treatment rooms are encircled by natural foliage and otherworldly aromas. Come and experience our world of pure relaxation where luxury and pleasure blend to create a sanctuary of peace and tranquility.