Rainforest Boutique Hotel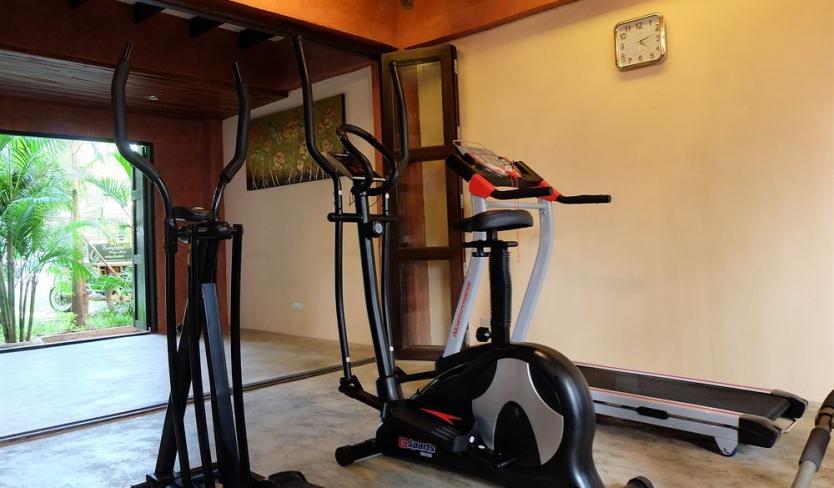 Discover the charm of modern comforts housed in contemporary, northern Thai style, Lanna surroundings – a hint of the old world artfully blended with the technology of the new.
>> Kiree Thara Boutique Resort
Overview
Relax in a different world, far away from the daily grind, in a green and sunny paradise just a 10 minutes taxi ride from the city centre. Rainforest Boutique Hotel the original name is Pornpiroon ViangPing located just 300 meters away from Chiang Mai Railway Station.
Getaway from it all and lounge peaceful in the sunshine; splash about in one of the pools; use the hotel as a base for sightseeing; visit the markets; go on a day trip - maybe elephant riding or rafting etc...
Rainforest Boutique Hotel
We offer the best of both worlds - all the excitement and vibrancy of Chiang Mai and a green and pleasant setting in which to relax, away from it all, and listen to the birds sing, read a book, or simply chill out to your favorite MP3's.
Modern Contemporary Lanna Style Accommodations
The Rainforest Boutique Hotel has three wings.
The Pornpiroon wing with 16 Standard rooms, 20 Superior rooms, 10 Super Deluxe and 5 Family rooms.
The Boutique wing with 8 Rainforest Deluxe rooms and 8 Rainforest Luxury rooms.
The CoCo Wing with 22 CoCo Deluxe rooms.
All rooms are decorated in a modern contemporary Lanna style but have differing sizes and features to accommodate your preferences and your pocket.
Rainforest Boutique Hotel
Spa & Massage
Rainforest Boutique Hotel is delighted to recommend our traditional Thai massage and spa. We offer various relaxing packages with professional consultations. Our consultants will advise you on each different kind of therapy. You will be impressed with the warmth and hospitality of our service and the skills of the spa consultants and massage therapists.