An Bang beach (Hoi An)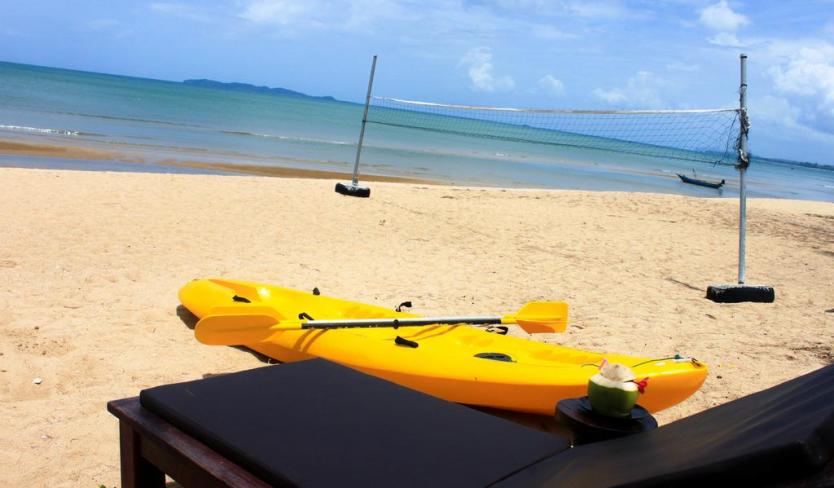 An Bang Beach – Hoi An's most alluring beach, with its sandy shore has become a popular destination for soaking up the sun and enjoying a vast of seaside activities. Located 7km north of Hoi An, An Bang beach can be easily reached by taxi or motorbike taxi.
Seaside facilities
With development of Hoi An tourism, It boasts a large array of coffee shop, beachfront resorts, restaurants, and vibrant bars with stunning views of the neighboring Marble Mountains, Da Nang Bay, and Da Nang and Cham Island. Most of the restaurants provide sunbed rentals at reasonable price, but they're free of charge if you dine there.
An Bang beach
Activities
Apart from popular activities such as swimming, kayaking, tourists can embark into adventure such as paddle-boarding and surfing. Surfing season falls between September and March when the average water temperature reaches 25°C.
An Bang beach
At An Bang beach, great option for dining are available at reasonable price and you can choose from a wide array of seafood, indigenous food and international food. BBQ on beach is always exciting option to enjoy fresh seafood while feeling cool sea breeze.
Bistros such as Soul Kitchen, La Plage and White Soul stay up all night, serving first-class wine and beer and snack food. Note that you can enjoy a glass of beer for free at happy hours.