Doi Suthep in Chiang Mai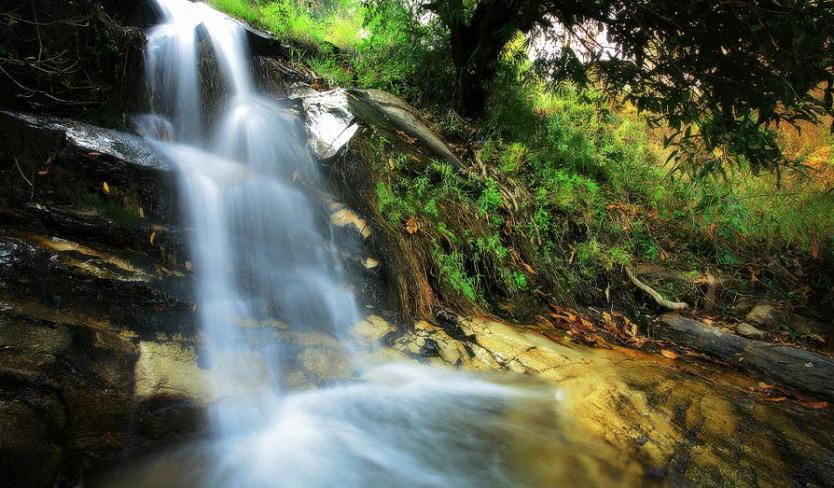 Doi Suthep is a constant part of life in Chiang Mai. A Thai saying goes, "If you haven't tasted Khao Soi or seen the view from Doi Suthep, you haven't been to Chiang Mai." This regal mountain overlooks the city from the northwest, providing commanding views from its summit. Aside from its dominating presence on the horizon, Doi Suthep is the home of some of the most deeply loved symbols in the Kingdom.
Waterfalls and Park
Doi Suthep National Park boasts a number of highly enjoyable and easily accessible waterfalls-cascades of foaming water plunging from a series of cliffs and forming glistening pools along the way. The most popular of these waterfalls is Huay Kaew falls, which can be found just off the road near the entrance of the park. This lovely waterfall is an excellent place for a picnic before or after climbing the mountain to see the sights above.
Huay Kaew falls >> 
Wat Saket in Bangkok
Doi Suthep Flora and Fauna
Doi Suthep is a flourishing forest ecosystem, consisting of mixed deciduous forests (trees that lose their leaves in the dry season) at lower elevations and tropical evergreen forests above 1000 meters. Mixed in among the trees are countless flowers that scent the air and delight the eye with their brilliant colours.
floral
Wat Phra That Doi Suthep
Gleaming like a northern star from the heights of Doi Suthep is Wat Phra That Doi Suthep. The mountain's temple is one of the most historically and spiritually significant places in Thailand and, as such, large numbers of Thais and foreigners alike come to experience the special magic of this holy place.
Wat Phra That Doi Suthep is an impressive embodiment of the Lanna (northern Thai) culture and is a symbol deeply cherished by the people of Chiang Mai. The temple's origins date back almost seven hundred years, to 1382 and the legend surrounding the founding of the temple is one of those mysteries of Asia that draw so many visitors to this enchanted land.