Hoi An Old Town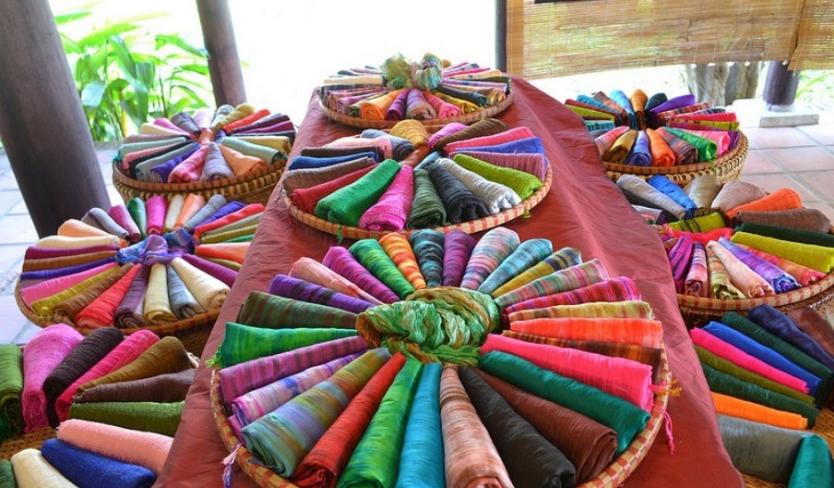 Once a major Southeast Asian trading post in the 16th and 17th centuries, the seaside town Hoi An is basically a living museum featuring a unique mixture of East and West in the form of its old-town architecture.
Hoi An Riverside is the best place to be at night as the area is lit by quaint and old-fashioned lanterns, making it an atmospheric and beautiful spot. For those who love sea, sun and sand, Hoi An offers two lovely beaches five kilometres away from the town centre – a sort of holiday within a holiday.
Hoi An is known for its great food, fun shopping, skilled tailors, friendly people and cosy atmosphere – all key characteristics that draw people to this picturesque town.
High Lights
Two great things about Hoi An's Old Town are that it is small enough to get around in on foot and the traffic is nowhere near as heavy as in bigger cities. Some of the streets only allow bike and motorbike traffic and some are pedestrian only. These factors make Hoian even more inviting for most travelers to Vietnam, especially those who have passed through frenetic Ho Chi Minh City or Hanoi.
Hoi An silk village
Many buildings in the Old Town were constructed over a century ago and feature strong Chinese influences stemming from merchants from Guangzhou, Fujian, Chiu Chow and Hainan. Some of the wooden signboards bearing the company names are carved and gilded in Chinese characters, reflecting the strong presence of the Chinese in Hoi An ever since its prosperous times.
Tradition is still very much alive in the Old Town. Even though many of the old shops have been converted to modern businesses aimed at tourists including countless tailors, souvenir shops, art galleries, restaurants and cafés, all have been converted with care to preserve the past.
Japanese covered bridge
Happily, all Hoi An's major attractions or landmarks are located within walking distance of each other including the Japanese covered bridge, the Chinese assembly halls, Guan Yin Temple, the museum of history and culture and the Tran family home and chapel.
Old Town Nightlife
Nightlife in Hoi An's Old Town is not extremely hectic and things usually get quiet after 22:00. Still, travelers can easily find a place or two to hang out and enjoy a few drinks, snacks or a game of pool and darts.
Many cafés and bars offer happy hours and some even start as early as 16:00. The idea of chilling out in a century-old shop-house on big and comfortable sofas and some dancing space in certain venues is appealing to many and Hoian's nightlife is certainly friendly.