Lunar New Year Eve 2017 In Hoi An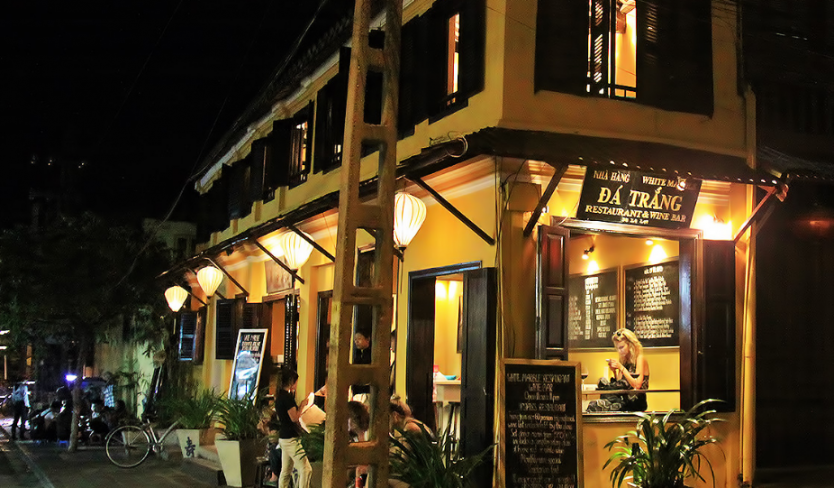 Hoi An has become a popular tourist destination for New Years Eve 2017. Old quarters with romantic bars will provide you a perfect place to count down for upcoming new year. Nice beach of Cua Dai or green village of Cam Nam Island or peaceful An Hoi Islet also bring to you amazing spring spirits. Check out some famous bars and restaurants in Hoi An for your great new year celebrations.
WHITE MARBLE BAR AT 96 LE LOI STREET
Gorgeous new wine-bar-cum-restaurant with a great corner plot in the heart of the Old Town. The historic premises have been very carefully renovated and you'll find a fine selection of wines.White Marble is Hoi An's first wine bar, located in a classily renovated heritage building. All the colour of the old town is on offer as you enjoy a fine wine and a light snack with views across Thu Bon River.
CHAMPA ON LE LOI STREET
Located on one of Hoi An's busiest night streets, cosy ChamPa gets going late, and offers a decent selection of wine, the odd cultural dance performance and plenty of comfy chairs to lounge in. There are pool tables if you fancy a game and often art exhibitions on the ground floor. Arrive early for one of the balcony tables to watch the world go by below.
Lunar New Year Eve in Hoi An
MANGO MANGO AT 49 NGUYEN PHUC CHU STREET
Wonderfully located next to Hoi An's famous Japanese Covered Bridge, funky Mango Mango is a stylish place to share a bottle of wine. Relaxing and chic, the red lacquer bar is smartly accompanied by cocktail tables and an extensive choice of drinks. Latin-inspired music adds to the ambience and there is also a selection of succulent food on offer.
HAI SCOUT CAFÉ AT 98 NGUYEN THAI HOC STREET
Many people ate here due to the BBQ and the kids loved the skewered meat. Good value and eating in the courtyard is a great setting. Good food quality Provided menu was offering such a long list of options: local and international cuisine.
Hoi An by night
BEFORE AND NOW BAR AT 51 LE LOI STREET
Before n Now on Le Loi Street is a boozy hangout offering two-for-one deals and a four-hour happy hour! Came here a couple of times as the coffee was good. Tomato soup was lovely and the art was very unique. It's always busy, though the music policy is very mainstream pop and rock.
If you have planned your trip to Hoi An on New Years Eve, book well in advance your hotels, air flights and event your NYE parties!
Source: https://www.vietnamtourbooking.com/en/package-tours/