Balloon Ride over Angkor Wat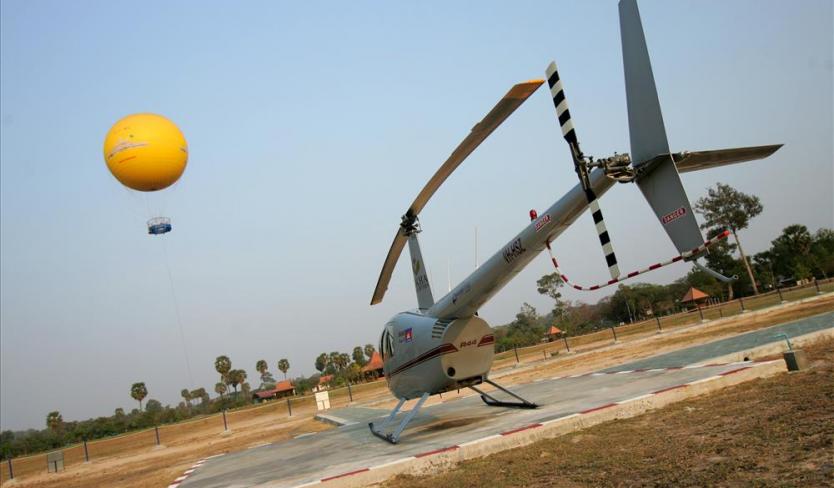 As enthralling as the temples of Angkor may be, there are lots of other things to see and do around Siem Reap. Seeing a bit of Cambodia away from the temples can help avert 'temple-burnout' and round out your Cambodian experience as well as help Cambodia by taking some tourist pressure off of the temples and spreading the tourism dollars a bit more widely. In addition to the following suggestions.
[caption id="attachment_581" align="aligncenter" width="1000"]
Balloon Ride over Angkor Wat[/caption] >> 
M

ai chau tour
Enjoy The Siem Reap Balloon Rides with your eye view of Angkor and its historical landmarks as you sail with the clouds and admire the majestic Angkor Wat. From the stationery balloon's vantage point, you'll be able to see the city of Siem Reap and the Baray, a large 10th century structure which provided irrigation but had more functions which are unknown. Soar over the skies and admire the picturesque Cambodian countryside with its rice fields and villages, the highlight of your sightseeing in Angkor!
[caption id="attachment_583" align="aligncenter" width="1024"]
Angkor Wat[/caption]
Approximately 1km west from Angkor Wat a bright yellow helium balloon resembling a giant egg yolk offers visitors a bird's-eye view of the magnificent Angkor temples.
The German made helium balloon is attached to a rope and ascends approximately 200 metres, floats for a while and then descends. It isn't actually a tour and it only lasts about 10 minutes but it is enough to get some great pictures of Angkor Wat on a clear day.
The balloon flies approximately 30 times a day from sunrise to sundown and can carry up to 30 passengers.