Family Diving in Phuket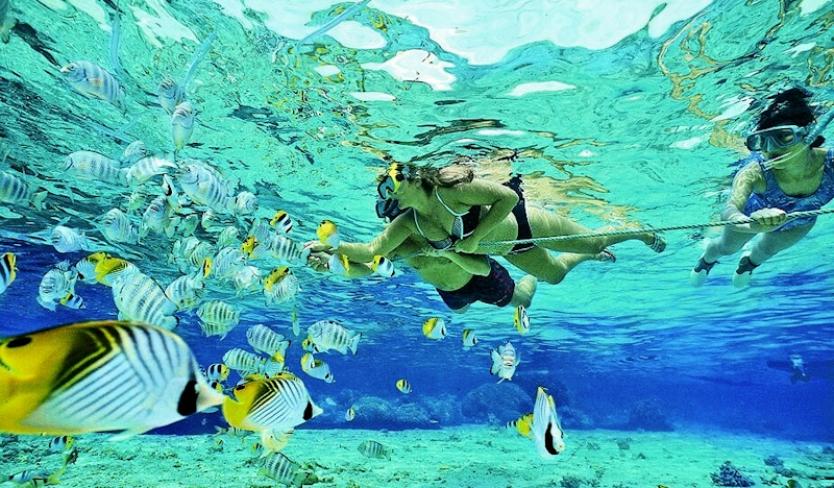 Diving with Kids
When kids are involved as well, dad will tend to calm down and pay more attention to the kids rather than his ego. At the same time, mum will be more fascinated watching her kids go through the process and worry less about what she is doing. The children are rarely an issue, they take to diving like they take to eating ice cream; it just come naturally to most of them. And even if your child is not particularly active or coordinated, it makes no difference, as diving skills don't require much coordination or athletic skills.
>> 
M

ai chau tour
In this way, everyone learns in a stress-free environment. A family who learns to scuba together can still eat dinner with each other that night.
Family Diving
Safety
Once the child has reached the age of ten, she can become a Junior Open Water Diver which opens up the ocean's reefs to exploration. There are a few restrictions at this age for depth and supervision in the water, as there should be for safety reasons, but by the time the child has reached ten-years old, the child can dive with her parents down to a depth of 12 metres or 40 feet. Most of the world's coral reefs are accessible at that depth so there is plenty to do and see. Once they reach 12-years, most of these restrictions disappear. Diving is one of the safest outdoor activities your child can do.
Family Diving in Phuket
Family Liveaboard Diving
Liveaboard diving holidays are something like a mini cruise ship where you live on or stay on board the boat so you can reach remote islands and coral reefs. Many diving trips like this are available here in Phuket.
Some boats even have large enough cabins so the whole family can stay in the same room, and many boats will have babysitting services if one of the children are still too young to scuba dive; the nanny looks after the child while the parents dive. In between dives you may take the child snorkelling together as a family.