Kayaking in Halong Bay, Vietnam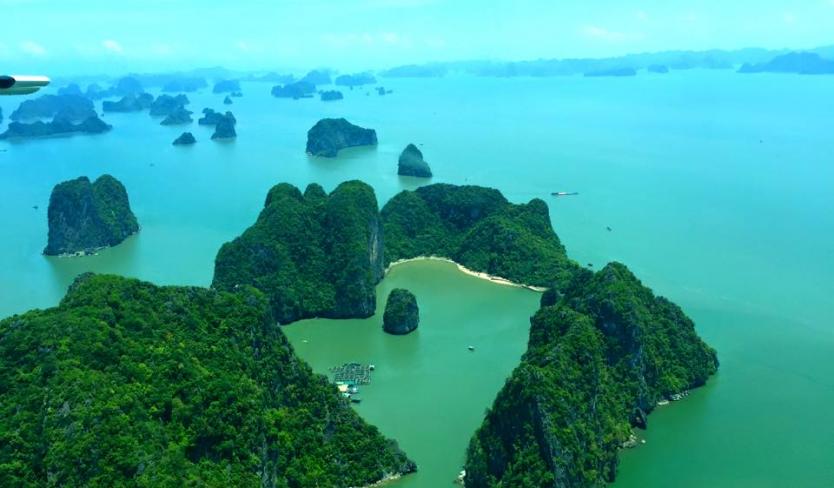 In the northeast corner of Vietnam, the Gulf of Tonkin in the South China Sea holds one of Vietnam's magical treasures. Roughly 100 miles from Hanoi, the nation's capital, the landscape of Halong Bay portrays a mystical dream world that Lonely Planet calls "a vision of breathtaking beauty." Emerald waters lap against limestone pillars in a divine place for tourists along the Vietnamese coast.
Halong Bay >> 
H

along bay tours
>> 
Balloon Ride over Angkor Wat
Kayaking Tours
The most intimate view of Halong Bay comes from sea level in a kayak. Since the bay is a protected area, local companies will rent you a kayak and gear only if you join their supervised tours, with lengths ranging from single-day trips to week-long ventures. The boats dock at specific sites in the bay, where your tour guide leads you through the area in your private kayak. You'll float past enormous islet pillars sprinkled in lush greenery, contrasting against the crystal-clear, emerald-colored water. Explore inlets and caves up close, leaving you to wonder why anyone would settle for just a simple boat ride to experience the splendor of the bay.
Halong cruise ship
Additional Activites
Tour groups often combine kayaking trip with options to explore land. If you prefer the sea, you are welcome to stay aboard the boat or swim in its surrounding warm waters. Otherwise, take advantage of opportunities to delve into the caves tucked into the islands of Halong Bay. Follow your guide deep within caverns, brilliantly illuminated with multicolored spotlights enhancing the natural texture of the jutting stones. Another likely stop is Cat Ba National Park on Cat Ba Island, presenting the traveler with hiking trails and scenic lookouts over Halong Bay.