Lao Herbal Steam Sauna and Massage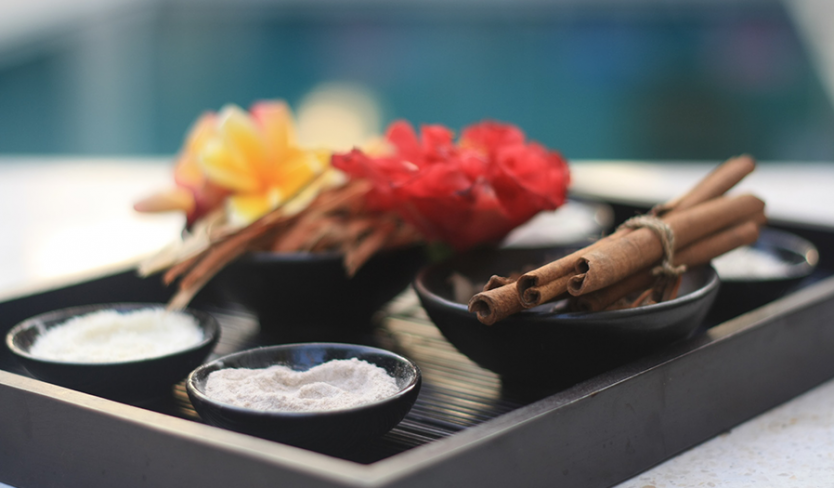 Spas and massage shops are in plentiful supply in Vientiane, offering something for every budget. But for something more memorable, take the three kilometre trip out of the centre to Wat Sok Pa Luang, and down a path to the side of the temple you will find a rickety old jungle house offering Lao massage and traditional herbal spa; a hand-painted sign points the way.
Laos traditional massage is unique
The traditional massage and herbal sauna experience at Wat Sok Pa Luang isn't for everyone as the facilities are basic, on the other end of the spectrum to a fancy hotel spa treatment, without the sycophantic staff or exclusiveness. But what you do get is the most authentic experience, with true Laotian hospitality and massage beds so close to the forest you can reach out and touch it. This massage centre originally became famous as the place where nuns from the adjoining temple gave healing massages to monks.
[caption id="attachment_422" align="aligncenter" width="898"]
Spa ingredients[/caption] >> 
Mt. Fansipan Trekking
Visitors are first asked to change into a sarong and then enter the sauna, a rustic wooden slatted outhouse. The steam is infused with an intensely fragrant mix of fresh herbs and spices, including lemongrass, basil, mint, rosemary and eucalyptus. These ingredients are prepared and placed in water that is heated on an open fire burning below the shed. The effect is like a steam-slap in the face, but you quickly acclimatise and with each deep breath, the herbs work their magic, opening up pores and cleansing lungs. Once you feel suitably relaxed, it's time for a quick 'shower' using a big earthen pot which is filled with fresh water from an underground well.
Where to enjoy Laos traditional massage?
Not within walking distance, a trip to Wat Sok Pa Luang might be as far from the tourist centre as you will travel during your stay in Vientiane. Having said that, it is only a ten minute motorbike ride away, travelling east past Talat Sao Morning Market and the COPE Visitor Centre.
[caption id="attachment_423" align="aligncenter" width="700"]
Spa in Laos[/caption]
The traditional spa and herbal massage at Wat Sok Pa Luang is exactly the kind of therapeutic treatment that was taking place in Laos over a century ago when the French colonists were dotting the landscape with grand villas and allows visitors a chance to experience a side of Laos that is slowly slipping into the confines of history.