Picking grapes in Ninh Thuan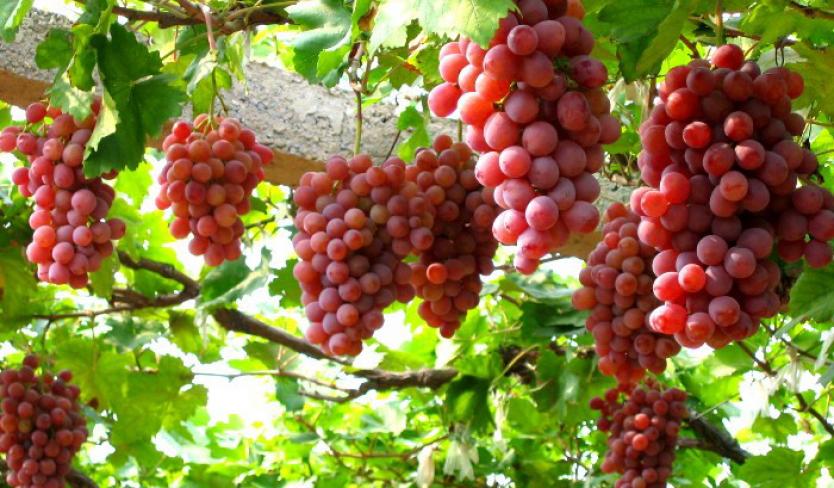 Overview
Phan Rang now have a wide variety of vast green vineyards and gradually grows as an interesting tourist spot. Grape garden is far 7 km from Phan Rang City, with around 200 varieties of grape and has 2,500 hectares for grape planting with major locations in Ninh Phuoc and Ninh Hai districts and Phan Rang-Thap Cham City. The vineyard of Mr. Ba Moi in Phuoc Thuan commune in Ninh Phuoc district is a popular destination in Ninh Thuan.
>> Kayaking in Halong Bay, Vietnam
Grape farm
Coming and enjoying the best grapes in Ninh Thuan Vineyard. Take photos, pick fresh grapes, sip wine and learn about the development of grape plants. Buy fresh grapes in garden with reasonable price ( about VND 50,000- 70,000/ Kg)
Grape garden
Po Klong Garai Cham Towers
Visit These four brick towers date from the end of the 13th century. Built as Hindu temples, they stand on a brick platform at the top of Cho'k Hala, an exposed granite hill covered with cacti. It can be furnace-hot here. Over the entrance to the largest tower (the kalan, or sanctuary) is a carving of a dancing Shiva with six arms. This bas-relief is known locally as Po Klaun Tri - the Guardian of the Temple Tower - and is famous for its beauty. Note the inscriptions in the ancient Cham language on the doorposts. These tell of past restoration efforts and offerings of sacrifices and slaves made to the temple towers.