Pulau Payar Scuba Diving In Langkawi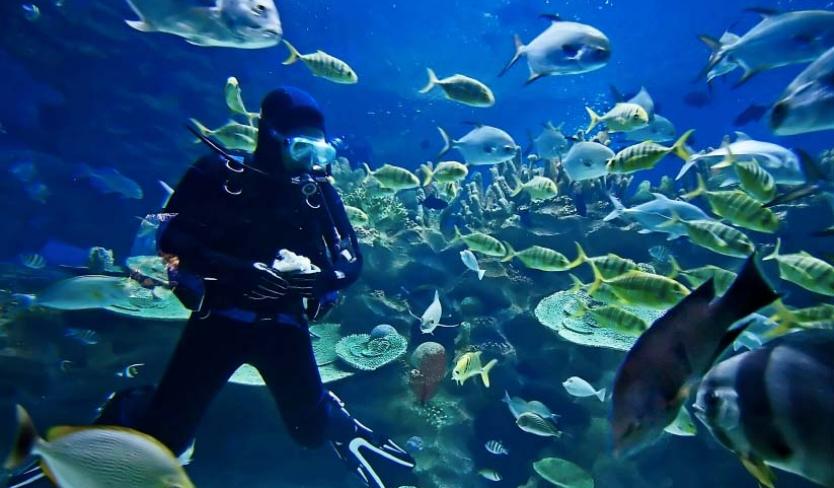 Pulau Payar scuba diving excursions let you get up close and personal with Langkawi's colourful corals and marine life at Pulau Payar Marine Park. It comprises four islands, the largest of which is Pulau Payar and three smaller isles, namely Pulau Kaca, Pulau Lembu and Pulau Segantang. Situated approximately 45 minutes away from Kuah Jetty, you can take either a catamaran or a speedboat to get to this popular marine park.
>> Trekking in Bali: West Bali National Park
Pulau Payar scuba diving tours
Pulau Payar scuba diving tours are about two hours long, with dives being conducted at 15 sites set within the vicinity of the four islands. The most popular dive sites include the Coral Garden, Sunken Boat Point, Grouper Farm, Sponge Reef, Lembu Rocks, Shark Point, and House Reef, where you can see schools of large fish that are absent from shallow waters, including mantel rays, seahorses, sweetlips, angelfishes, barracudas, and snappers.
How to book a tour
Depending on the tour operator, scuba diving in Pulau Payar is priced at RM390 upwards, which is inclusive of hotel and roundtrip boat transfers, entrance fee, diving equipment, meals, and insurance. Some of the most popular companies include East Marine Holidays, Coral Island, and Divescover, which you can book a tour through travel agencies in town or via their websites.
If you're a novice or non-certified diver, professional dive masters also provide a Discover Scuba Dive or Introductory Dive course, which is a one-on-one guide on ear equalization, mask clearing, hand signals, breathing and finning techniques prior to your hand-held dive excursion.